Dear traveller,

Have you ever felt so lost while travelling to another country for the first time? Always looked for tips from friends who had been to that country and yet when you are there, the experience was not gratifying? Thought that things would have been much better if you had a local friend to bring you around the region?
We wanted to provide that for you, hence TakeMeTour was conceived.
Here at TakeMeTour, we believe that experiencing a local's lifestyle is the best way to explore a country, hence we connect these locals to you with our platform. Enabling you to find out more about our Local Experts personally and our local culture. We wanted to go one step further, to make ourselves your one-stop centre in Thailand, thus we then included attraction tickets, airport transfers and SIM cards purchases into our product offerings.
After hearing from our customers, we realised that whenever you visit Thailand, your next few destinations would be within the South East Asia region, and we took that in mind while continually thinking of how to grow our business. In 2018, we started expanding to Cambodia and more to come!
We will continually strive to be your preferred choice of exploring a country from a local perspective.
With ❤, TakeMeTour.

We believe in delivering locally flavoured travel experiences for you. Therefore at TakeMeTour, we connect you to our locals, immerse yourself in our local culture and provide end-to-end services, making your entire trip covered from A to Z.

We believe in providing equal opportunities for all. As such, locals who wish to share about their love for Thailand with travellers can easily sign up as a Local Expert with us and we will provide assistance to our Local Experts wherever needed. Furthermore, by going on the tours designed by our Local Experts, you are also helping the community around the area too, boosting tourism and activity in the area, while exploring the lesser known areas of Thailand.

We advocate for ethical and sustainable travelling hence at TakeMeTour, tours that are found to contain animal riding, or ill-treatment of the animals were taken down. Read more here: "Ethical elephant experience: Why elephant ride is NOT the best thing to do in Thailand"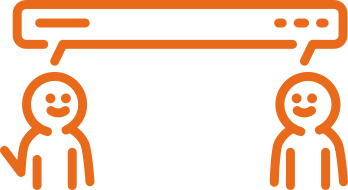 We regard local experiences as one of the key highlights of any country while travelling, hence we connect you to our Local Experts where they are the friends you never knew you had, to bring you around, and experience the country's culture wholly.